About My 7 Secrets Center for Sales & Marketing
Becoming a successful sales professional doesn't have to mean following a sales pitch that feels fake or uncomfortable, or turning into the typical salesperson everyone loathes. I help sales professionals implement an ethical, human-centered sales process that focuses on helping—not selling—customers, which in turn will increase your numbers, and make you feel great about what you do.
Schedule a Free Conversation
Who I Am
As a sales professional, you carry a lot on your shoulders. Your customers, your business, and your family all depend on your success. But it seems like every sales process you were ever taught, is set up to SELL at all costs, the customer be damned.
Traditional sales training has always taught how to be a typical sales person—how NOT to be yourself. It has never been designed to teach you how to be a human being that just happens to sell for a living.
As a former sales pro and sales team manager, I have personally experienced the anxiety you're struggling with. I have also seen how much of a difference the right sales system can make on your numbers, your customer reviews, your confidence, and your career success.
I help sales professionals and teams execute the customer-centered, science-backed sales system that brought me success for almost 30 years, so they can:
Escape the "used-car salesman" perception that every salesperson faces daily
Do what's right for their customers and without sacrificing their integrity or personality
Feel secure in their job and their ability to provide for the people they care about
Sell more than they ever have in their career and feel great doing it
I turned this process into an Amazon Best Selling Book, The 7 Secrets to Selling More by Selling Less. In addition to training sales teams across the globe, I host the popular Marketing and Sales, over Cocktails Podcast, share my knowledge through webinars, and have been featured as a lead speaker at multiple summits and conferences.
Whether you're a sales manager eager to help your team reach their full potential, or a sales professional who wants more from their job than missed quotas and how to handle objections, I can help you implement a sales system that will improve everything. Schedule a meeting to get started!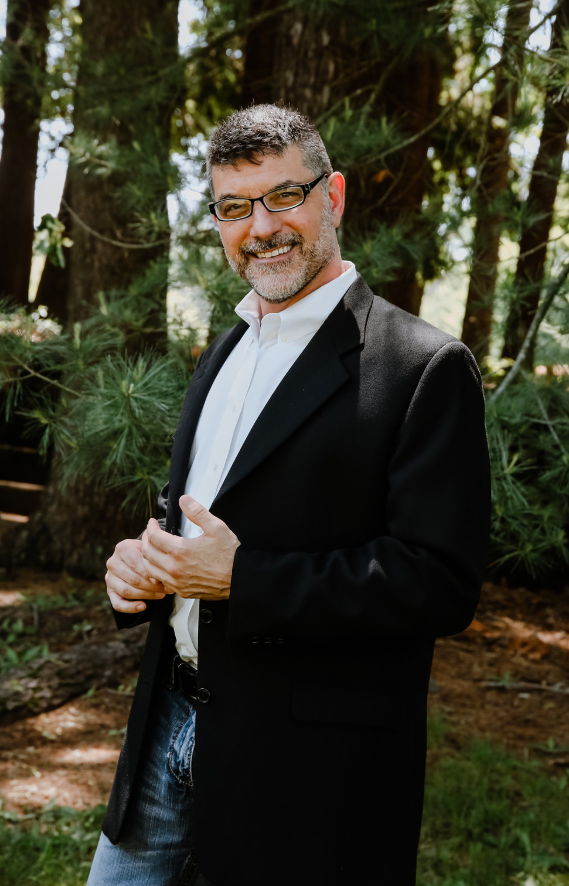 3 Simple Ways to Increase Your Sales Using the 7 Secrets Philosophy

Incorporate storytelling into your sales process to make your product easier to understand, relatable, and memorable.

When you walk into a sales meeting, switch your mindset from "I'm here to make the sale" to "I'm here to sincerely help my customers."

Use psychology to price your product or service in the most effective way possible so customers see you as the best option available.

Why Sales Professionals Love This Process:
It's not sales. It's science.
The 7 Secrets Sales System teaches you about human behavior and how the human brain works, to help customers feel more confident and comfortable purchasing from YOU.
Clear, consistent messaging.
Customers don't always buy the best products, they buy the products that are explained to them the best. If your sales messaging is not clear, people will buy from your competitors.
Outside evaluation that works.
I will evaluate every aspect of your sale's process, strategies, lead generation, as well as your team's performance, and recommend vital, strategic changes needed to increase your numbers, and boost morale.
Client Feedback
"Allan Langer is a powerful teacher, trainer, sales coach, and leader. His knowledge base is vast and he is always learning and trying new methods to meet the needs of his clients. Allan is a role model for building relationships, selling without selling, and professional outreach. He is a true professional and expert in his field while adding empathy and humor to the mix."
Owner/CEO of Raskin Resources Production
"We think of sales as a dirty word, something to be fearful of. Allan is an ethical guide to a place where sales is directed by honesty, values and shared relationship building. Talk to Allan and let him find that place where you are the most fulfilled because you now love what you do and more importantly you love why you do it. It's one thing to find out how to sell more but learning how to sell better is much more satisfying."
Owner/CEO of Steve Mason Photographer
"Allan is an extraordinary leader, facilitator, and collaborator. He can effortlessly command the room and draws you in with his storytelling and relatability. Whether you're looking to increase sales, improve team cohesion, or boost overall sales knowledge, Allan is the first call you should make. He's definitely my go-to consultant!"
Owner/CEO of Brittany Drozd Coaching
Become the Sales Professional You've Always Wanted to Be
Don't let an outdated sales process hold you back and limit your sales. Set up a virtual meeting with me to create a customer-centric, science-based sales system that provides incredible results, both for you, your company, and the customer.