SALES IS NOT A NUMBERS GAME. SALES IS A HUMAN GAME.
Following outdated sales processes where the focus is on you and not the customer simply does not work anymore. The sales professional is no longer in charge: the customer is. Knowing how to become the sales person everyone wants to meet and talk to is what will take your career and income to the next level—and make you stand out over all of your competition.
I offer four services that teach sales professionals how to become experts in human behavior, sell with confidence and without a sales pitch, all while feeling good while doing it.
Schedule a Free Conversation
How I Help YOU Increase Your Sales and Feel Great About Selling


SALES TRAINING & DEVELOPMENT
Sales reps have one of the most stressful professions out there. Each day is a challenge, with quotas and KPI's and enough numbers to make you dizzy, all while trying to win over customers by following a sales process that doesn't fit your personality and makes you feel like a "salesperson."
Contrary to what many old sales managers and trainers have taught you, or what you have read in the past, there are actually ways to be a successful salesperson without sales-pitches, cheesy closing techniques, objection handling strategies, or buying pressure. By focusing on truly helping each customer, you'll not only feel proud of your profession, but you'll also sell more.
I offer individual and team sales training and development to help sales professionals develop a flexible, human-focused sales system custom tailored to their personality and the customer's personality. This science-based approach to selling allows salespeople to sell in a way that feels comfortable to them and to the customer. Schedule a free conversation to see what the process would look like for you or your organization.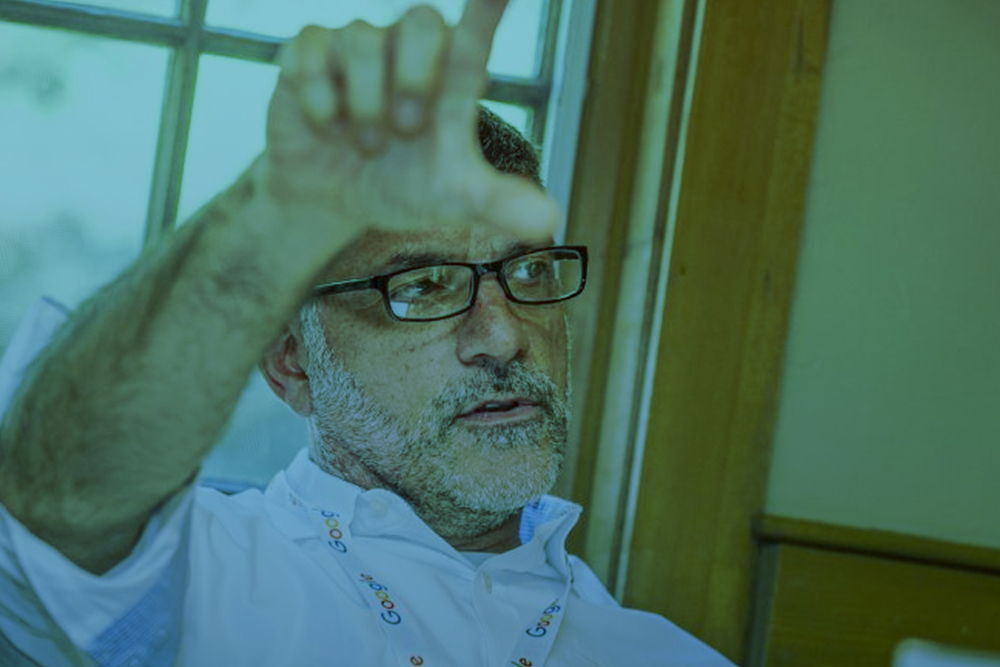 WHAT'S INCLUDED:
In-person or Zoom consultations, with the specific training or development designed specifically to you and your team
Full pre-evaluation of your sales processes and team members
Half-day, full-day, or multi-day programs available
Weekly one-on-one coaching sessions available
"When it comes to sales training, no one does it better than Allan. Period. Allan can help an individual or organization generate more sales than they ever thought possible. I've learned so much from him, and I'm forever grateful for that. If your sales are down, and you don't know why, he's definitely the 'go to guy' who can turn things around for you. Highly recommended!"
- Ed McDonough, Founder of Marketing Automation & Revenue Generation Specialist
ONLINE SEMINARS
I have been invited to speak and present on over 100 online seminars and webinars in 2020 alone. If you are looking for a fresh voice for your upcoming online summit or event, I can cater a talk or presentation just for you and your audience.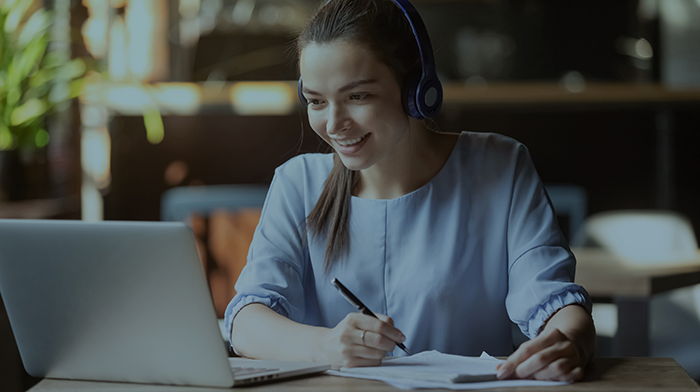 WHAT'S INCLUDED:
Presentation catered just for you and your event, specific to your target audience
Presentation can be as little as 15 minutes, or up to 90 minutes in some cases
Seminars are designed for your specific audience and always include Q&A sessions, as well as accompanying handouts
I can run the show, or I can join any live or recorded platform of your choice
"Not only does Allan have an endless plethora of sales knowledge but he is exceptional at teaching that knowledge. He is a teacher whom keeps you so engaged that you sit on the edge of your seat soaking it all in and wanting more. Allan should be a mandatory teacher for all sales people...what a different and wonderful world it would be if that were the case."
- Charlene Silvia, Project Manager at Isaken Solar
WORKSHOPS
Very similar to the Trainings and Development, my Workshops are normally a full-day of interactive sales fun and learning. During the workshop, your team will dive into topics such as body language, pricing presentations, proposal development, follow-up strategies, and much more. Workshops are typically for groups of four or more.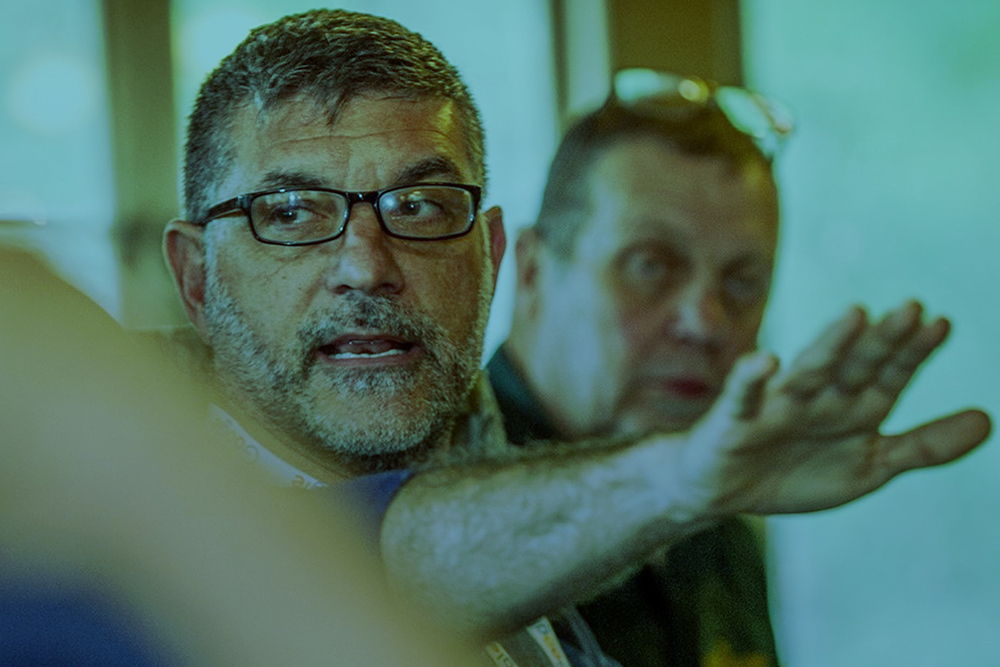 What's Included:
Full pre-evaluation of your sales processes and team members
Half-day, full-day, or multi-day programs available
Topics chosen on the needs of your team
"Allan is a wealth of marketing and sales knowledge which stems from his extensive professional experience. If you are looking for a sales and marketing professional to reinvigorate your team, train your sales staff on the best sales tactics, or help your company build a bridge between sales and marketing initiatives, I highly recommend Allan. You won't regret it!"
- Jonathan Monterecy, Director of Client Experience at Insurance Technologies Corporation


KEYNOTES
With close to three decades of selling excellence and award-winning performances, I can deliver memorable speaking engagements and keynotes for virtual and in-person events. My presentations combine humor, results-backed theory, and practical application to teach sales professionals how to sell with confidence and compassion.
Schedule a free conversation today to meet with me and discuss the details of your upcoming event.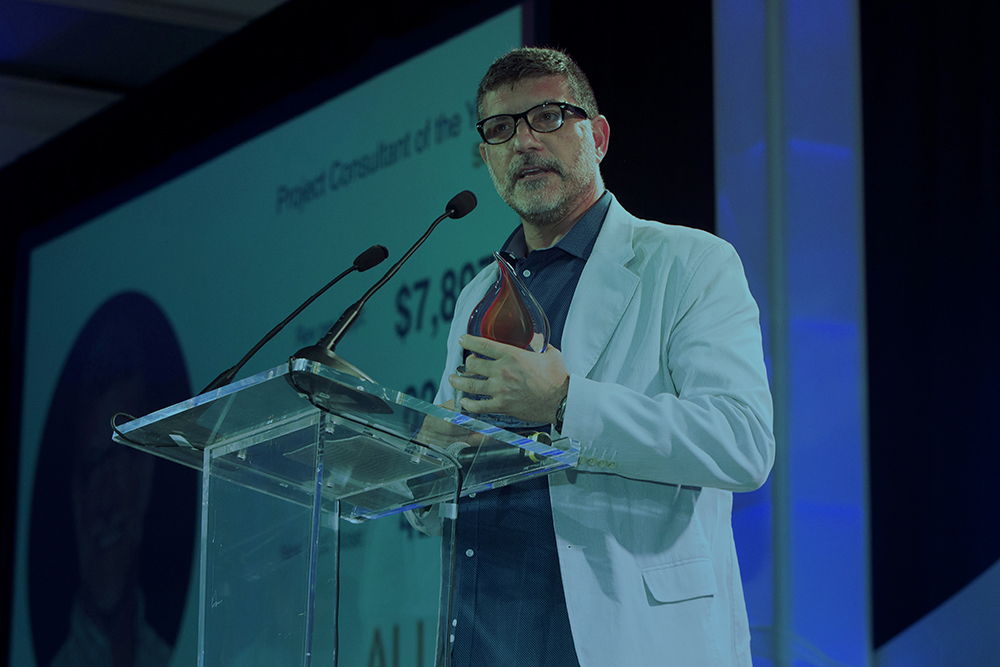 "Allan carries a wealth of sales and customer service knowledge as well as being an exceptional teacher of it. I've heard him speak at events and was blown away by the angle he takes as far as helping customers by not selling to them. I wish every salesperson would spend an hour with Allan, they'd walk away a different and more motivated business person."
- David Englund, Owner of Englund Studio
Grow Your Sales & Your Confidence
With the wrong sales system in place, even the best sales teams will struggle to hit their quotas and keep customers happy. But with my 26-years of experience and guidance, you can stop worrying about your numbers and instead feel confident, help your customers, and make more money.
Don't let an outdated sales process prevent you, your team, and your organization from achieving the results you work so hard for. Schedule a conversation with me today and feel secure in your future knowing you have an effective, consistent sales system in place.