Free Sales, Marketing, & Business Growth Resources
Stressed out from following a sales process that doesn't deliver the results you need, doesn't fit your sales team, and leaves you feeling like...well, a salesperson?
Check out this collection of sales and marketing resources. From free articles and videos to The 7 Secrets blog and the Marketing and Sales, Over Cocktails podcast, these resources include the practical tips you need to create a sales system that not only increases your sales, but helps you feel better doing it.
Or, schedule a free conversation to meet with me to discuss the biggest sales challenges you face with your current sales system.
Schedule a Free Conversation
READ: The 7 Secrets to Selling More by Selling Less
Your sales process feels forced and unnatural. Every day, you feel like you have to stretch the truth or follow a system designed to make you sound like a sales robot, or you have to just pound the phones just to "hit your numbers." You like selling, but you hate selling THAT way.
Sound familiar?
As a sales professional myself, I know how frustrating a canned sales process can be. That's why I created a modern approach to selling that combines storytelling, problem solving, and human connection, and then shared that process in my book, The Seven Secrets to Selling More by Selling Less.
In The Seven Secrets to Selling More by Selling Less, you'll discover a new way to sell more by doing what you wanted to do in the first place: help your customers. You will learn how to:
Sell more than you ever have in your career
Sell customers a product or service and actually feel good about yourself doing it
Never use a "sales pitch" again
The Seven Secrets has helped hundreds of companies and sales professionals across the globe sell with integrity and confidence. And it received a BRONZE MEDAL in the prestigious Top Sales World book competition, finishing third among over 500 books that were nominated. Get your copy from Amazon today or purchase the Audiobook version and listen now.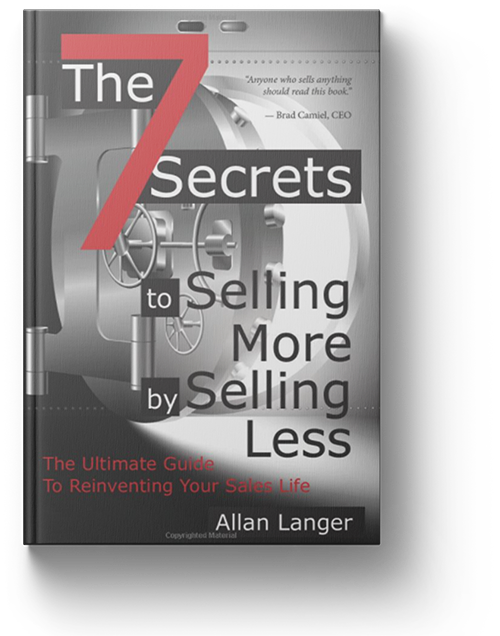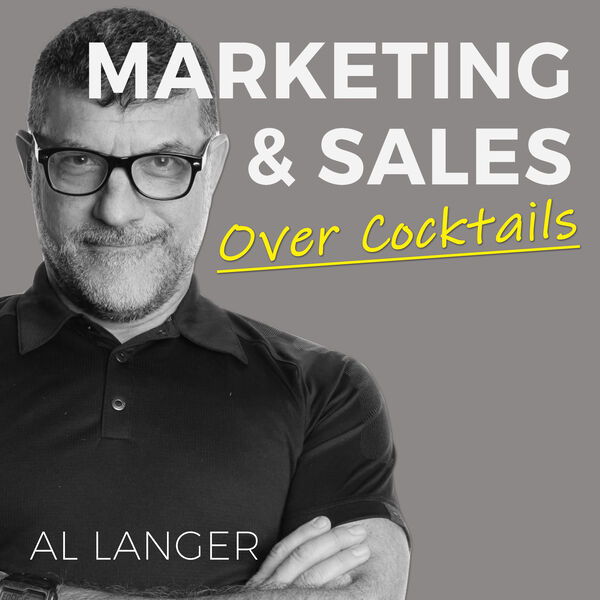 LISTEN: MARKETING AND SALES, OVER COCKTAILS
Are you struggling with your sales? Is your marketing costing you more money than you're making? Do you procrastinate or spin your wheels trying to move your business forward? Check out the Marketing and Sales, Over Cocktails podcast.
Each week, I interview the best minds in the business and dive into everything sales and marketing with a few life-hacks along the way. Always entertaining, often hilarious, and definitely helpful, this podcast is where forward-thinking entrepreneurs and sales professionals share their insight.
So grab your preferred beverage and meet your next favorite expert for a drink as you discuss Marketing and Sales, Over Cocktails!
DOWNLOAD: 5 PRICING TIPS GUARANTEED TO BOOST SALES
We all know "cost" is one of the biggest obstacles to sales. But what if you could position your pricing in a way that makes it feel comfortable, competitive, and even better than the other guys?
In this guide, you'll find practical yet effective strategies you can employ to make your product or service seem and FEEL like the best buy.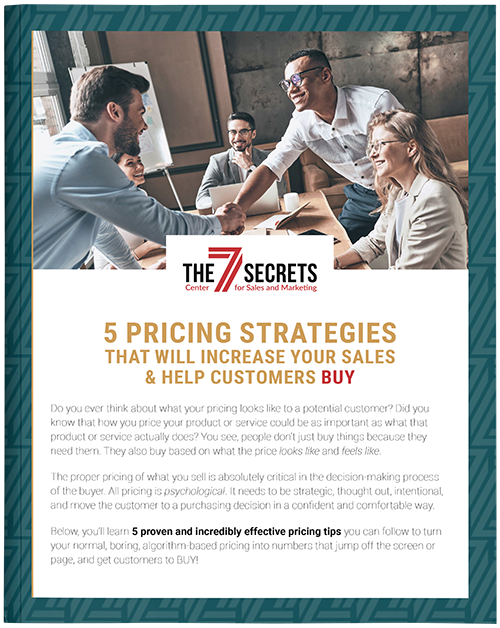 WATCH: Videos, Presentations, Interviews, & More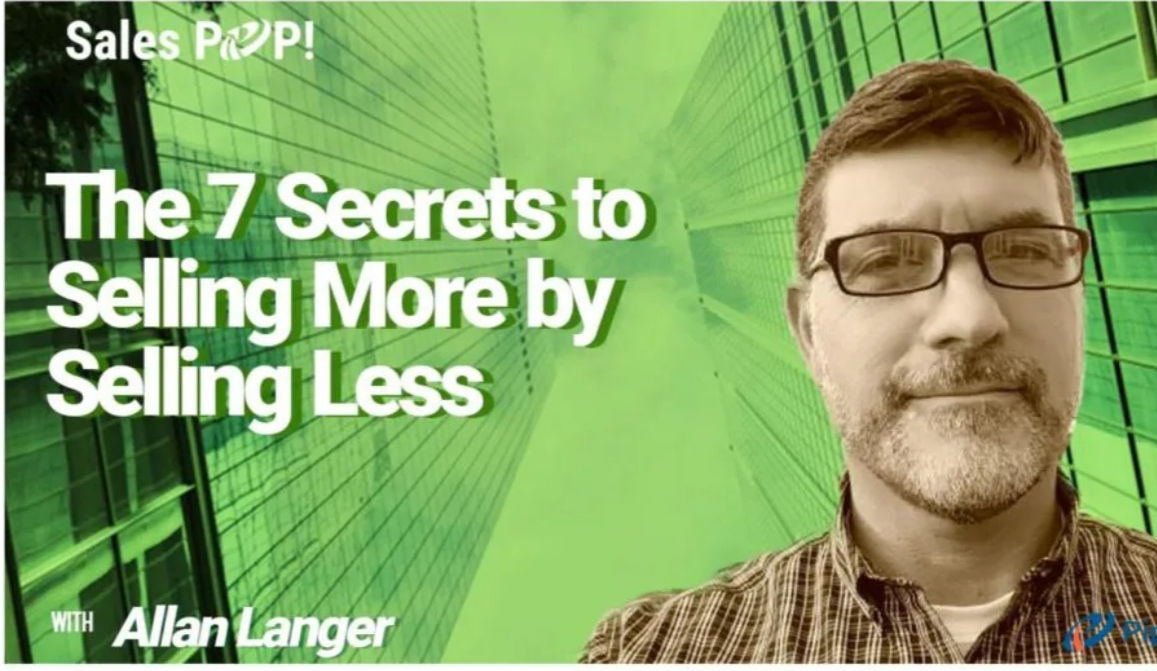 SalesPop: The Seven Secrets Discussed in Detail
Dive into the Seven Secrets to Selling More by Selling Less book in this interview with John Golden of the online sales magazine SalesPOP. John and I discuss how I developed my approach to selling, why it works, how to apply it, and more.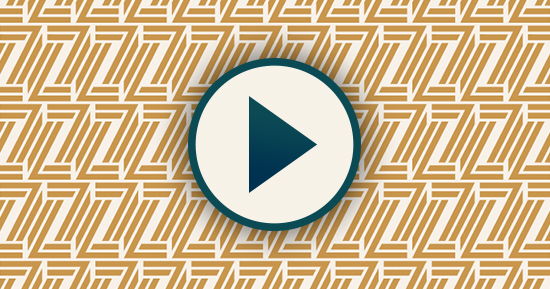 Surviving COVID-19: Digital Marketing Growth Strategies
There's always been a disconnect between marketing and sales, but when the two are aligned, both aspects of your business are more effective. In this presentation, I share tips you can follow to get more from your sales and marketing—even when money is tight.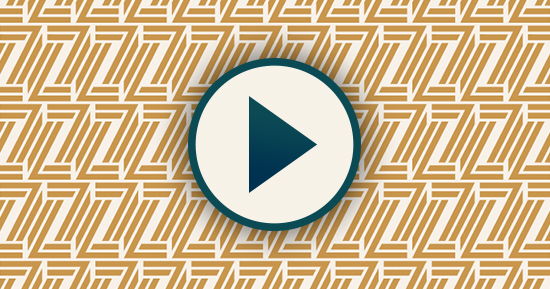 The Story of Debbie (and Joe and George)
The way you treat others can make all the difference—in sales and life in general. This allegory, taken from an acceptance speech I gave early in January 2020, shows the importance of how you make others feel.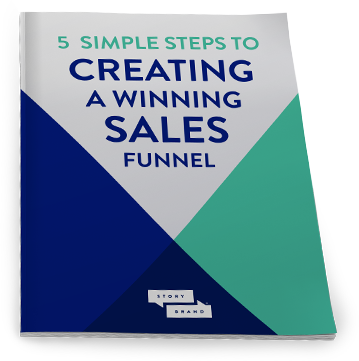 DOWNLOAD: 5 SIMPLE STEPS TO CREATING A WINNING SALES FUNNEL
This free guide will teach you how to create a sales funnel that actually delivers leads instead of a newsletter that no one reads or opts-in to.
DOWNLOAD: 5 BODY LANGUAGE SALES TIPS
In this article, you'll discover how your body language impacts your customers' perception of you, as well as 5 tips to ensure your body language sells as well as your words do.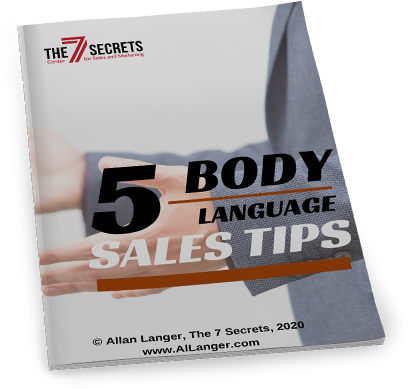 READ: THE 7 SECRETS CENTER FOR SALES & MARKETING BLOG